How to legally buy a gun online
Did you know that you can legally purchase a gun online, much like you would in a local store?
Well, it is true and there are specific laws and guidelines that must be followed.
When you purchase a gun from a FFL Federal Firearms Licensed dealer online, you need to locate a local FFL to receive your new gun you purchased. The gun is then shipped to the local store and they complete the process of transferring the gun to you legally on your end.
First, the basic laws are the same in the United States. You must be 18 or older to purchase a long gun, and 21 or older to purchase a handgun. You also have to meet both Federal and State legal requirements. Here is an example of a list of questions that the State of Virginia provides on its website.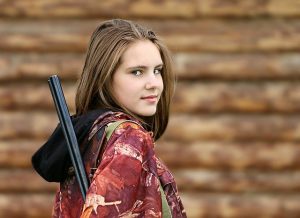 Firearms Purchase Eligibility Test
A person who answers "yes" to any of the below questions may be prohibited from purchasing or possessing a firearm pursuant to state and/or federal law.
Are you under indictment for a felony offense?
Are you the subject of an active misdemeanor or felony arrest warrant from any state?
Have you ever been convicted, as an adult, in any court of a felony offense?
If you are 28 years old or younger, have you ever been adjudicated delinquent as a juvenile 14 years of age or older at the time of offense of a delinquent act, which would be a felony if committed by an adult?
Were you adjudicated as a juvenile 14 years of age or older at the time of the offense of murder in violation of § 18.2-31 or 18.2-32, kidnapping in violation of § 18.2-47, robbery by the threat or presentation of firearms in violation of § 18.2-58, or rape in violation of § 18.2-61? (If adjudicated as a delinquent for these offenses, you must answer yes. You are ineligible regardless of your current age and prohibited for life unless allowed by restoration of rights by the Governor of Virginia and order of the circuit court in the jurisdiction in which you reside.)
Have you ever been convicted in any court of a misdemeanor crime punishable by more than 2 years, even if the maximum punishment was not received?
Is there an outstanding protective or restraining order against you from any court that involves your spouse, a former spouse, an individual with whom you share a child in common, or someone you cohabited with as an intimate partner?
Is there an outstanding protective or restraining order against you from any court that alleges or involves child abuse or neglect, stalking, sexual battery, abuse of a family or household member, or acts of violence?
Is there an outstanding emergency substantial risk order or substantial risk order against you issued by any tribunal of another state, the United States or any of its territories, possessions, or commonwealths or the District of Columbia?
Are you an unlawful user of, or addicted to, marijuana, or any depressant, stimulant, or narcotic drug, or any controlled substance? The Federal Gun Control Act defines an addicted person, or unlawful user, as a person who has a conviction for use or possession of a controlled substance within the past year or persons found through a drug test to use a controlled substance unlawfully, provided that the test was administered within the past year.
Have you ever been acquitted by reason of insanity?
Have you ever been adjudicated, legally incompetent or mentally incapacitated, or adjudicated an incapacitated person?
Have you ever been involuntarily admitted to a facility or involuntarily ordered to outpatient mental health treatment?
Have you ever been the subject of a temporary detention order and subsequently agreed to voluntarily admission for mental health treatment?
Have you been discharged from the Armed Forces under dishonorable discharge?
Are you an alien illegally in the United States?
Are you a nonimmigrant alien? A nonimmigrant alien is prohibited from receiving a firearm unless he or she falls within an exception to the nonimmigrant alien prohibition (e.g., hunting license/permit; waiver).
Are you a person who, having been a citizen of the United States, has renounced your citizenship?
Have you ever been convicted of the misdemeanor crime of domestic violence? This includes all misdemeanors that involve the use, threat of, or attempted use of physical force (e.g., simple assault, assault and battery) if the offense is committed by one of the following parties: a current or former spouse, parent, or guardian of the victim, by a person with whom the victim shares a child in common, by a person who is cohabiting with or has cohabited with the victim as a spouse, parent or guardian, or by a person similarly situated to a spouse, parent or guardian of the victim.
Have you purchased a handgun within the past 30 days? This will include private transactions.
Are you a person who, within a 36-month period, within the last 5 years, has been convicted under Virginia law of 2 misdemeanor offenses for Possession of Controlled Substance or Possession of Marijuana? (Handgun Purchases Only)
Have you been convicted as an adult or adjudicated as a juvenile of an offense that occurred on or after July 1, 2021 of a misdemeanor assault & battery on a family or household member as defined in § 18.2-308.1:8 or any substantially similar law of any other jurisdiction?
Are you currently enrolled in the Virginia Voluntary Do Not Sell Firearms List? Any person enrolled in the Voluntary Do Not Sell Firearms List pursuant to Chapter 12 (§ 52-50) of Title 52 is prohibited from purchasing, possessing, or transporting a firearm in Virginia.
If you are denied the right to purchase a firearm because you have been convicted of a felony as described in VA Code § 18.2-308.2, you may still be eligible to purchase a firearm if your rights have been restored under both state and federal law. Information pertaining to the restoration of firearm rights is available at the Firearms Restoration page.
Source: https://www.vsp.virginia.gov/Firearms_PurchaseEligibility.shtm
That is a comprehensive list for sure, but you will find most states have very similar guidance.
When you purchase from a FFL dealer, you are required to go through a background check. This process has been in place since 1968 and was put in place after John Kennedy was shot. This act prohibited certain people from buying guns, such as fugitives, people convicted of crimes that were punished by a prison sentence of a year or more, substance abusers, and people convicted of domestic violence crimes.
The 1968 act also required retailers and individuals selling firearms to obtain a Federal Firearms License (FFL) and meet certain requirements.
Next, the Brady Bill or Law was passed in 1993 after the attempted attack on Ronald Reagan that injured Jim Brady. The Brady Law requires all FFLs to run background checks on people purchasing guns, through the National Instant Criminal Background Check System (NICS).
When combined, those two laws impact everyone from a Federal level who wants to purchase a gun. As the buyer you complete a form 4473 which allows the FFL dealer to run the background check via the NCIS system. This check goes through the FBI's system and can take as little as 30 seconds to run.
The FBI shares as public information the amount of background checks run each day through this system. You can check the system here via this link.
As I write this yesterday was the end of November 2021 and on the 30th, they ran 93,338 background checks in the nation. It seems like a giant number of checks, but on many days of the year the numbers are much higher. The gun sales and related background checks seem to go higher every year. In 2002 or 19 years ago, the number on November 30th was 34,026.
The FBI guidance on disqualification for gun purchase is fairly straightforward and looks much like Virginia's.
Were convicted of a crime that carried a sentence of more than one year, or a misdemeanor that carried a sentence of over two years
Are a fugitive (i.e. there's a felony or misdemeanor warrant for your arrest)
Are an addict
Are diagnosed mentally ill, which can include being involuntarily committed, found not guilty by reason of insanity, or found unfit to stand trial
Reside in the US illegally
Are dishonorably discharged from the military
Had a restraining ordered issued against you (i.e. found guilty of harassing, stalking, or threatening a partner or the child of your partner)
Were convicted of domestic violence (i.e. convicted of using or threatening to use a deadly weapon against a spouse, former spouse, parent, guardian of the victim, etc.)
Have renounced your US citizenship.
Items that they do not mention (likely for good reason) are any watch lists, holds, or other internal factors that might hold, delay, or prevent a gun sale.
Once you start to order your gun from your ideal online gun dealer's website, a few things need to happen.


First, you need to follow the gun dealer's security steps and start the purchase.
Then you need to select a local FFL dealer that accepts FFL transfers near you. Your online gun dealer can help with this step. Guns can not be shipped to your home. They must be legally transferred to a local FFL dealer near you.
In some cases, online gun dealers may have local stores near you, but often you will have your gun sent to another dealer that is closer. Either process is fine, it is about the convenience for you as a customer, and the safety of the process.
Most FFL dealers charge a standard fee for this service. This is not covered by most sellers at your cost. This charge is paid by you, the buyer, to the local FFL dealer to help you complete your transaction. In some states, there may also be a tax on your firearm according to state and local laws.
Often your FFL dealer online has a network of other FFL dealers across the country that complete these sales all the time. This network of FFL dealers makes it easier to find a local provider. On occasion there is not an in network dealer near you and you should take the extra step of contacting that dealer directly to assure they are willing to complete the sale and accept the transfer. Again, your online FFL dealer may be able to guide you through this part of the process.
Your gun dealer then ships the gun to the local FFL dealer directly. Here is an example of one shipper FedEx and their fun shipping guidance.
Steps for how to ship firearms from FedEx
Shippers with a Federal Firearm License A Federal Firearm License (FFL) are required for all dealers and/or individuals who sell, manufacture, import, repair, or handle firearms in any form as a business. Shippers with a valid FFL may ship to other dealers or individuals in compliance with the rules and regulations of The Bureau of Alcohol, Tobacco, Firearms and Explosives.
Nonlicensee shippers Nonlicensees can ship firearms to a FFL business or a FFL holder. When shipping to a FFL holder, the holder will only release the firearm to the nonlicensed recipient identified. The recipient will be required to complete the necessary forms and pass a NICS background check.
A nonlicensee cannot ship directly to another nonlicensee from a FedEx Office or other FedEx associated retail location.
Source: fedex.com
When do you need to use an FFL transfer?
Under federal law, an FFL transfer is necessary whenever a firearm is purchased from an FFL or when a firearm is shipped to someone else across state lines.
In addition, some states require that all changes in possession/ownership of firearms be conducted through an FFL and therefore, a transfer is also necessary. However, most states follow the federal rules, which allow a privately owned firearm to be sold or given to another resident of the same state without the need for an FFL transfer.
Source: gununiversity.com
When you want to purchase a gun online, make sure you choose a reliable gun store, and that you and they follow the FFL transfer requirements. You can view a detailed list of gun dealers in Top Gun Supply's network here.